Ayurveda - Yoga Rejuvenative Treatment Package
The Ayurveda Yoga rejuvenative treatment package is Dr. Menon's Madhava Ayurveda hospital is best for persons who wish to take an Ayurveda treatment for body and mind rejuvenation and detoxification. Apparently healthy persons can avail of such Ayurvedic rejuvenative treatments which would need a minimum of 7 days and ideally fourteen days. Detoxification is very important in this hectic lifestyle due to environmental pollution and unwholesome dietetic practices and routines that cause accumulation of toxin in our system which need to be eliminated. Otherwise it can lead to serious ailment in our body. Ayurveda offers time-tested classical procedures in order to cleanse the whole system without any side effects. Dr. Menon's Mad...
read more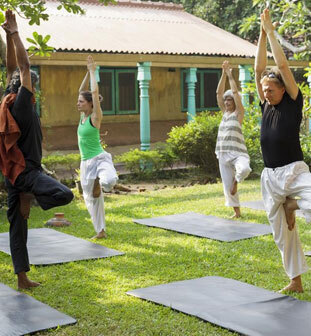 Ayurveda Yoga Curative Treatment Packages
Apart from Rejuvenative Ayurveda packages, Dr. Menon's Madhava Ayurveda hospital offers several customized curative Ayurveda treatments for persons suffering from specific ailments. Ayurveda can be effective for several chronic ailments like musculoskeletal diseases, low back pain, knee-neck pains, arthritis, stress related diseases, obesity, gynaecological skin ailments and neurological diseases, pregnancy and postnatal care. The price of the curative Ayurveda treatment packages in kerala would decide on the treatments. Most persons would need more than one treatment per day. Hance we cannot quote one fixed price for the curative treatments. However we shall quote a price band for such treatments. The guests shall be informed about ...
read more